The Beach
The beach of Meta di Sorrento has both a pebbly and a sandy side and is 500 meters far from the entrance of the village and an external driveway or 200 internal steps.
From 01.06 to 12.09 there is a shuttle service at set times that will take you free of charge directly from our structure to the beach entrance.
Due to current restrictions aimed at fighting coronavirus, we recommend booking in private beaches (to be contacted directly by phone or via the webapp www.metabeach.it).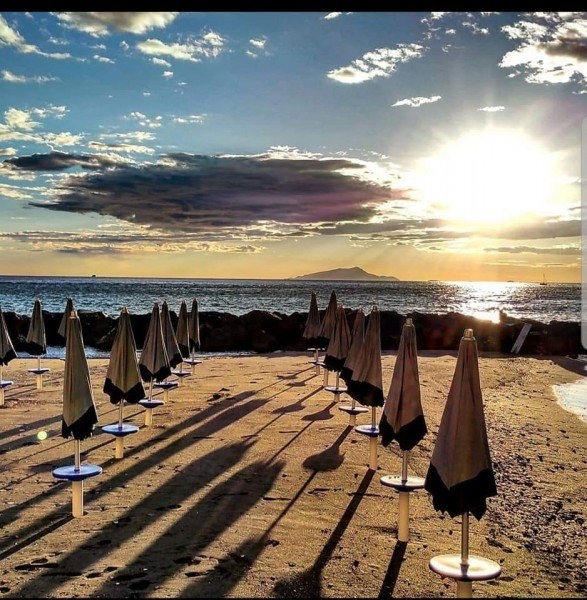 Titolo della tessera
Io sono una tessera con foto a sinistra e testo a destra.
Clicca per modificarmi e inserire i tuoi contenuti.

Compila questo spazio con il testo che più ti piace e inserisci una foto che rappresenta la tua attività.

Attraverso i formati puoi dare importanza diversa a parole o frasi che desideri mettere in evidenza.